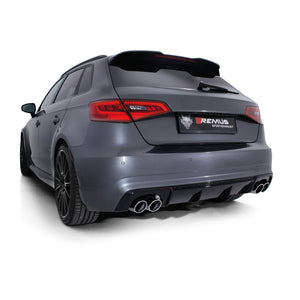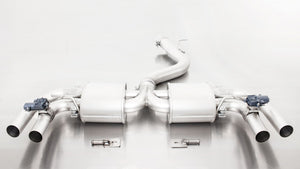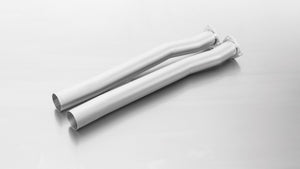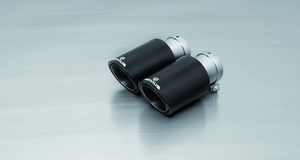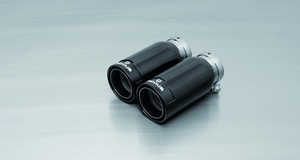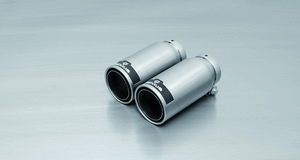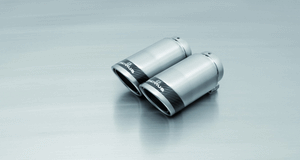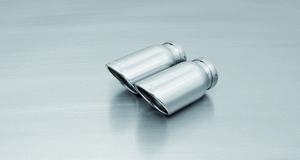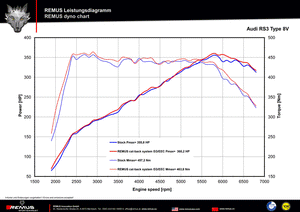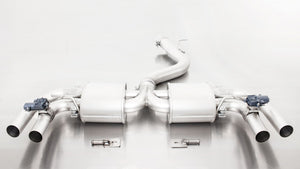 AUDI RS3 8V REMUS EXHAUST SYSTEM
AUDI RS3 8V 
Brand: Remus Exhausts
For The Years, 2015-Present.
All Our Stock Is Brand New.
Free U.K. Mainland Shipping. 2-5 Working Days.
International Shipping +£350.  3-10 Working Days.
Remus Exhaust System – Audi RS3 (8V)
Cat-back sport exhaust system
The REMUS cat-back solution for the Audi RS3 Sportback type 8V is designed to work in perfect cooperation with the stock catalytic converter of the engine. Reduced back pressure and optimized flow dynamics grant a significant increase in power and torque in combination with the well-known sonorous REMUS sound. Due to lightweight construction and sophisticated materials, a reduction in weight can be seen in comparison to the stock exhaust system.
Sportive, cunning, precise and powerful – the new Wolf shines full of energy with an aggressive racing SOUND, new DESIGN and an extra dosage of POWER. The REMUS Wolf appears in a complete shot blasted surface finish featuring flow-optimized internals in 100% stainless steel. Each exhaust has specifically tuned geometries and internals to match different engine specifications. This ensures for a high performance exhaust for sportive drivers who demand premium quality and maximum power increase. Even more power gains are possible by means of the Remus electronic performance tuning set consisting of a Powerizer and Responder – stay tuned and experience the new Wolf!
Cat-back system consists of:
• 047015 0000 – Stainless steel non resonated RACING cat-back section, without homologation
or
• 047015 0300 – Stainless steel resonated front section, incl. EEC homolgation
• 047015 1500 – Stainless steel sport exhaust centered for L/R system, with 2 integrated valves, incl. EEC homologation
• Tail pipe set
The supplied actuators activate the valves to factory preset positions via the vehicle onboard electronics.
No vehicle modifications required!
REMUS tube Ø 76 mm
FEATURES
Aggressive racing sound
Shot blasted surface, 100% stainless steel
Performance increase, low back pressure
Light weight construction
Perfect shape and fitment
Handmade in Austria