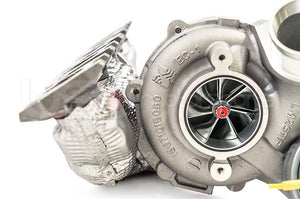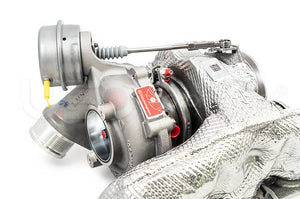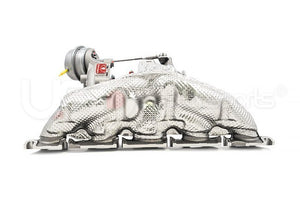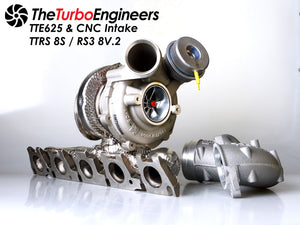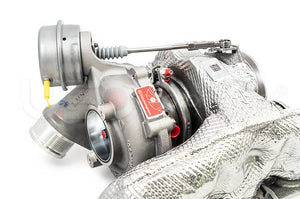 AUDI RS3 THE TURBO ENGINEERS TTE625 TURBO CHARGER
AUDI RS3 
Brand: The Turbo Engineers
For The Years, 2015-Present.
All Our Stock Is Brand New.
Free U.K. Mainland Shipping. 2-5 Working Days.
Free International Shipping.  3-10 Working Days.
These are a special order with a dispatch time of 4-6 weeks from date of order.
Introducing our TTE625
performance turbocharger based on the original turbocharger but up graded to new higher output specification. Offering The Complete Ultra Plug & Play Upgrade to over 600PS.
Engineered & Enhanced
At the core of our TTE625 is a much larger TTE compressor wheel, chosen because it is highly efficient and creates an extremely high flow for comparative size. Re-Profiled compressor cover to optimised tolerance to ensure maximum compressor efficiency is given.
We CNC mill the exhaust turbine housing to accept a larger turbine and shaft.
Special profile 360 deg high-performance motorsport journal bearing is fitted, to remain durable at higher loads with no loss in transient response. The actuator used is sprung OE unit
The oem turbo intake pipe included with this upgrade has been CNC milled and hand finished to match and smooth the transition to the larger compressor inlet opening to lower turbulence and maximise velocity, this is sealed to the compressor cover by a Viton rubber o-ring for a constant dependable seal.
Equilibrium
Precisely balancing our turbochargers is a key critical factor to become a TTE upgrade unit as longevity and performance are paramount. Good balance improves acoustics also. Subsequent great care is taken with all TTE turbochargers to achieving our balance standards. Firstly parts are balanced at slow speeds up to 2800RPM in multiple planes using our single parts machine, then components are assembled and then the CHRA are dynamically balanced, but this time depending on application at up to 250,000 RPM in multiple planes using our in-house VSR machine to acquire the ultimate equilibrium, to a standard far higher than OEM. Each turbocharger is supplied with serial numbered balance test result document.
Product Highlights:
• Up to 650HP / over 800Nm
• Original BWTS turbocharger as base part
• Plug and play installation
• Very early response
• Billet Milled TTE compressor
• High Flow Turbine
• O-ring sealing
• Reinforced axial and radial bearing
• CNC Optimized and hand finished Intake pipe
• Proven TheTurboEngineers quality
• Made in Germany
''TheTurboEngineers GmbH is a dynamic and highly innovative turbocharger engineering company, specialized in the production of motorsport turbochargers to the highest quality and greatest efficiency with attention to detail for the automotive sector.
We are focused on the construction of prototypes from a concept, through to completion with all work mostly being done in-house to our own extremely high standards with every component optimized to long-term reliability.
Small series is important to us, as is the conversion of existing OE turbochargers to new upgrade specifications, be it new or from a supplied used turbocharger. 
TheTurboEngineers GmbH consults and provides to race teams and many well known tuning houses, looking for the best-engineered performance turbochargers available.
TheTurboEngineers headquarters are based in Dachau just on the outskirts of Munich in Germany.''