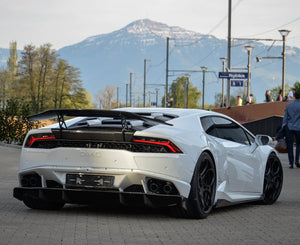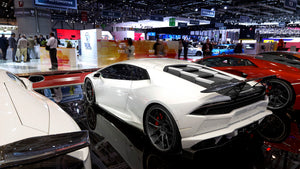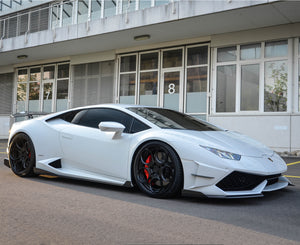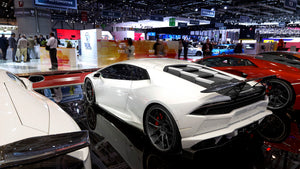 LAMBORGHINI HURACAN DMC CARBON WING & WING BASE
LAMBORGHINI HURACAN  
Coupe & Spyder 
Brand: DMC 
Wing & Wing Base Carbon Fibre
Huracan Aero Program
High Quality Genuine Carbon Fibre. 
All Our Stock Is Brand New.
Free U.K. Mainland Shipping. 3-14 Working Days.
Free International Shipping.  3-18 Working Days. 
''Adds an aggressive look to your LP610.''
''THE BASE SPOILER
DMC is the only refiner that offers a replacement deck lid for all its wings. What is that? Basically it is a copy of the spoiler that is at the rear of your LP610 now, but ours is much stronger.
Why do you need this? So that you won't need to drill holes into your car
THE BIG WING
It comes pre-installed on the base (see explanation above). Simply exchange our base for your OEM base and you ready. Installation takes about 30 minutes. The DMC big wing can be adjusted in three (!) different positions with different road handling. We are the only product that was german TUV certified and is professionally impact safe and wind tested. As a bonus you will also get a PDF document that has all technical data about the DMC wing, physical wind and CFD tests.''