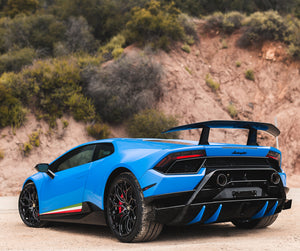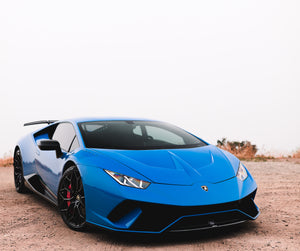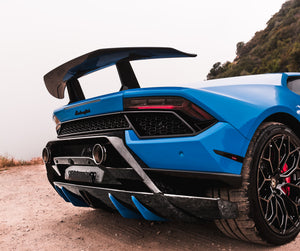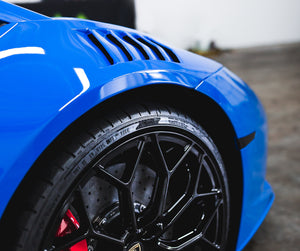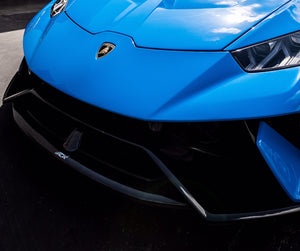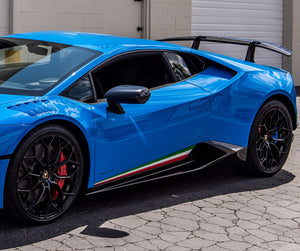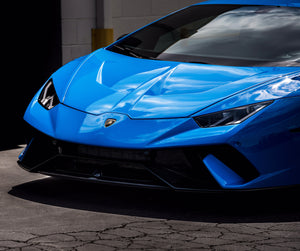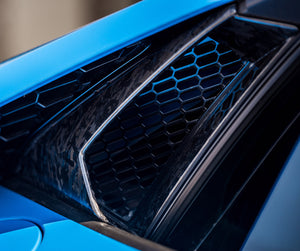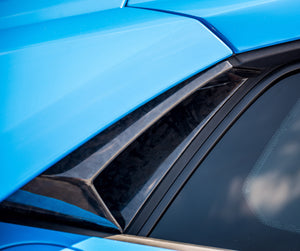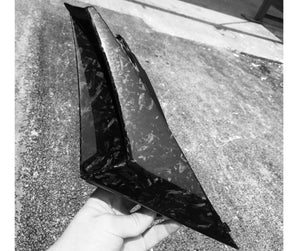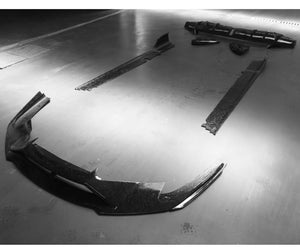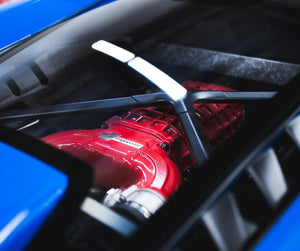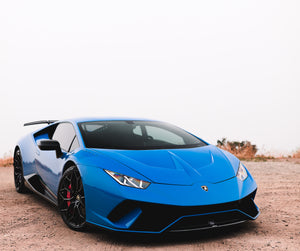 LAMBORGHINI HURACAN PERFORMANTE 1016 AERO KIT - VF SUPERCHARGER KIT
LAMBORGHINI HURACAN PERFORMANTE
Brand: 1016 Industries - VF Engineering 
1016 INDUSTRIES AERO KIT.
Front Lip
Front Lip Flippers
Front Hood / Bonnet 
Front Fenders / Wings
Rear Diffuser 
Rear Diffuser Caps
Side Skirts
Side Intake Vents
Huracan Performante Aero Program
High Quality Genuine Carbon Fibre. 
VF ENGINEERING SUPERCHARGER KIT
Part no: VF870 

870HP

Custom Colour (Pick The Colour Of Your Choice)
All Our Stock Is Brand New.
Free U.K. Mainland Shipping. 3-18 Working Days.
Free International Shipping.  3-30 Working Days.
''1016 INDUSTRIES AERO PROGRAM TO THE UNOBSERVED A SHAPE IS IN ESSENCE SOLELY A VISUAL ENTITY. THE DESIGN IS THE FORMATION OF A DESIRED LOOK. TO PROPERLY LAND ON A GEOMETRIC RESULT, EVERY FACTOR MUST BE TAKEN INTO CONSIDERATION. HOW THE SHAPE WILL PUSH THE AIR, HOW IT WILL ENHANCE THE PERFORMANCE AND FUNCTIONAL TARGETS OF THE PLATFORM, HOW EFFICIENT THE TARGET IS ACHIEVED, AND PARAMOUNT, THE IMPACT IT WILL MAKE IN FRONT OF A LENS IT STEPS IN FRONT OF. THE HURACAN IS NO EXCEPTION. STRIKING AND EFFICIENT LINES ARE DRAWN TO FOCUS ON DRAMATIC ENTRANCE AND UTTERLY TARGETED PERFORMANCE. TO UNDERSTAND THE CHARACTERISTICS OF THE FACTORY CAR, A UNIQUE COMBINATION OF TOOLS WAS USED TO UNDERSTAND THE BASE EQUATION AND DETERMINE THE ULTIMATE CONCLUSION. THROUGH A COMBINATION OF 3D LIGHT SCANNING AND TARGETED DIAGNOSTIC INFORMATION THE ABILITIES OF THE DESIGN WERE UNDERSTOOD ON A HIGHLY FOCUSED LEVEL. THE CONCLUSION: THE DETAILS WERE VERY WELL FOCUSED, VERY WELL THOUGHT OUT AND PRODUCED ASTONISHINGLY IMPRESSIVE EFFICIENCY. THE TARGET BECAME CLEAR: MINIMALISTIC AND EFFECTIVE EXTENSIONS OF THE EXISTING PRODUCT.''
.
VF-Engineering
''VF-Engineering, Inc. uses state of the art processes to design, manufacture and evaluate the finest supercharger kits in the world.
The VF-Engineering facility is located in the heart of Southern California with an R&D department equipped with CAD/CAM and CMM machines, laser scanning and 3D modeling and rapid prototyping. The VF electrical and software engineering lab is equipped with an array of resources including an in-ground Mustang MD500 AWD Chassis dyno. All our products are created and tested in house to ensure optimal gains and factory like drive-ability and reliability. VF-Engineering products are and always will be proudly Made in the USA.''