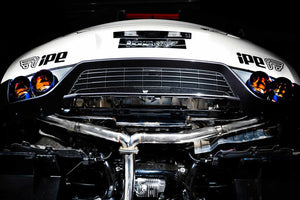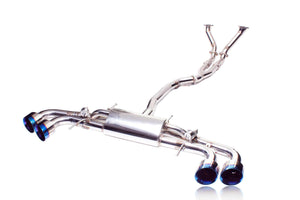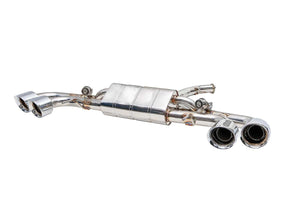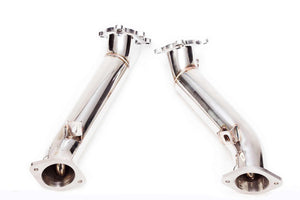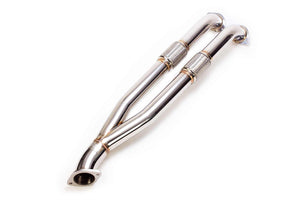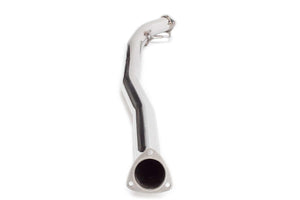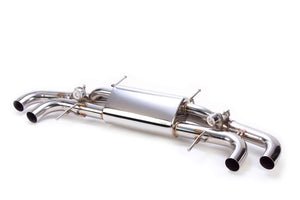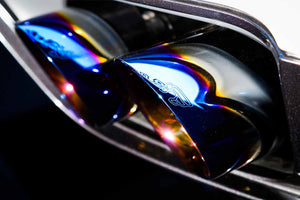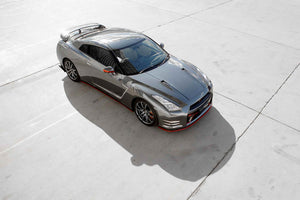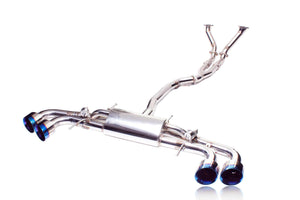 NISSAN GTR R35 - IPE INNOTECH PERFORMANCE EXHAUST
NISSAN GTR R35 
IPE INNOTECH PERFORMANCE EXHAUST
Brand: IPE
For The Years: 2009 -
All Our Stock Is Brand New.
Free U.K. Mainland Shipping. 2-7 Days.
Free International Shipping.  3-14 Days.
Cat Down Pipe
90mm Y Pipe
90mm Mid Pipe
90mm Valvetronic Muffler
OBD2 With Lighting Sensor
Tips: Chrome Silver, Chrome Black, Titanium Blue
.
One of the fastest supercars in the world comes from the Land of the Rising Sun. The nickname Godzilla already indicates its mightiness and power. When combining the 3.8 liter twin turbo V6 engine with our full exhaust system, Godzilla can finally scream in all its pride. And thanks to our Valvetronic technology, you can choose between an aggressive screaming and a quieter but distinctive roaring sound. In order to increase the already mighty performance of the GT-R, we have created a full exhaust system including down pipe.
This optimized design and performance-oriented system allows for weight reduction and delivers higher power especially at higher speed ranges. This amazing supercar definitely deserves a great sound, which the valve-controlled iPE Innotech exhaust system delivers: deep, loud and aggressive, but without droning.

All standard tips comes with chrome silver tips.  Other colors are value-added.

* Instruction Manual Download : https://goo.gl/87jbN6

WARNING - Please read these disclosures carefully prior to your installation!

1.Improper adjustments made during installation may result in short-term to permanent damages to the iPE exhaust system and/or your vehicle.
iPE will not be held responsible for any damages to the vehicle, and warranties on our products will be voided if the damages occurred due to improper installation.If you have any trouble installing the system please contact your authorized dealer! 

2. The manufacturer, importer or dealer shall not be liable for any incidental damage including personal injury or any other damages caused by improper installation or operation of the iPE exhaust system. When installing the iPE exhaust system be careful that the exhaust system does not touch other parts sensitive to high temperature.

3. iPE makes no representation or warranties with regard to damage caused by the improper installation, use and maintenance of the iPE exhaust system. The warranty is limited to defects recognized by our technical department and of normal use only, and excludes items subject to normal wear and tear(gaskets and damping wool). The warranty is voided in case of accidents, modifications, improper or competition uses.